Hiring appropriate candidates, properly training them and continuously managing them can take lot of resources away from core aspect of your business. Even a top notch sales team requires constant attention to remain successful.
Centum can build you an instant sales team, enabling you to quickly reach your sales target and growth goals, without diverting your focus from core business objectives.
We take care of everything from recruiting and HR paperwork to training and managing. Our sales team is ambassador for your brand maintaining a constantly high standard of professional representation.
Advantages of Sales Outsourcing
Quick and efficient market penetration strategy
Reduce cost-of-sales from salaries, benefits and travel
Find the best formula for sales with an iterative approach
Leverage the latest sales methods and tools
Direct accountability – No excuses, just increased sales
Maximize ROI
No headaches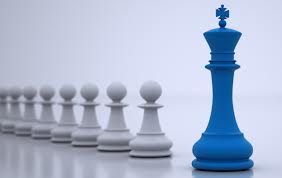 Centum designs and deploys field sales & marketing team in just weeks while simultaneously generating sales and accelerate revenue growth and control costs.
Our experience in building, managing, and driving direct and indirect business channels and retail sales through integrating people, process, and technology enables clients to get the best return from every solution and deliver superior results.
Centum provides managed sales services to become your proven partner in the B2B and B2C markets.
Business-to-Business (B2B)
Centum focuses on end user and business partner support by providing:
Direct sales to end consumers
Sales through channels – Dealers & Distribution
Sales support – Field Sales officers
If you need to drive sales and maximize the return on your investment, take our sales and marketing solutions to work for you, and do more with Centum.
Whether you're looking to make a big expansion of your business with consumers at retail, or it's time to explore additional business channels for your product, Centum has the people you want representing your brand successfully and ultimately maximize your return on sale.
Get Results with Centum
Achieve revenue targets
Drive return of investment – ROI
Continuity in validating your investment
Increase internal trust & confidence
Acceptance to market conditions
Growth of market share
Sales Productivity improvement
Maximize customer satisfaction
Increase resource flexibility
Growth in sales and revenue
Decrease ramp time to productivity
Achieve greater market reach
Business-to-Consumer (B2C)
Centum provides a hands-on experience that helps drive purchases and enhance the consumer experience with your brand. Our services include:
Relationship Management
Training and Development
Drive in Selling
 Demonstration of Product
Category and Department Sales operation management and support
Consultative selling
Dedicated, ready resource or hybrid programs
Pay-for-performance programs
In-store data capture
We understand retail and provide solutions from beginning to end for retailers and consumer brands in retail channel sales. We have the specialized knowledge, process, flexibility, and speed you need to succeed. Whether you need us to manage your entire retail sales operation, train your sales team or hire the right profile of sales associate for your company – we are engaged where you need us.
The world of retail sales is more complex, competitive and challenging, more retailers are getting into the business of selling product and services that requires different thinking and a skillful approach.
We understand the world of consultative selling and the importance of customer engagement. We provide sales associates who are skilled and influential – creating brand builder and trusted advisors for your customers – and ultimately differentiating you from the competition.
Get Results with Centum
Increase sales through performance managed consultative sales teams
Increase revenue & profit
Reduce overhead costs
Increase market share
Decrease product returns, churn and deactivations on services
Provide consistent exceptional customer engagement
Establish productive sales teams in just weeks
Scale and expand easily and quickly for new growth categories
Attain insight and awareness from the retail frontlines
Create a competitive advantage
Sell complex categories
Improve brand preference
Assisted Sales
Are you achieving your revenue targets?
Does your sales team provide a consistent customer experience?
We believe every customer interaction is importantthan making a simple sale—it's an opportunity to represent and elevate your brand, which ultimately builds loyalty and a long lasting relationship with your customer.
Centum assisted sales solutions have seen sales increases of over 200% for the brands we represent. We partner with you to maximize sales planning and performance, helping you to exceed your business goals. Our sales associates take ownership in your brand reflecting superior brand representation and providing the best return on your investment.
Our high performance culture guarantees a focused effort on influencing the customer's moment of truth to ensure your brand and product they select.
Assistance Sales Services:
Dedicated Sales Team
Brand Expertise
Proven Define-to-Design strategic planning approach
Ownership tools and methodologies
Industry leading recruiting and training process
Target-driven culture
Outsourced Sales
Is your company experienced enough to immediately recruit, onboard and train hundreds of proven professionals?
Do you know they'll be in the right place at the right time?
Centum designs and deploys both fields and marketing team as an extension of your brand. We can hire, train, certify, and place hundreds of people in mere weeks, taking the headache and cost control equations. We are experienced to do this through incomparable analysis, planning, recruiting, training, deployment and management of sales experts who represent your brand.
Control costs, increase your ROI and accelerate your speed to market and productivity with our Outsourced Sales services:
 Quick and efficient market penetration strategy
Expansion and strengthen your brand
Optimize your market and business channel coverage
Drive sales
Increase your speed to market and productivity
Maximize return on investment
Interested in Sales Outsourcing ? Click here..