HR Business Process Outsourcing

In the last decade, HR outsourcing has evolved to become a reliable and predictable way to help streamline processes, reduce operational costs and focus on your core business. Companies often need HR BPO services at the time of growth, change or to manage special projects.
Centum helps companies to manage their HR needs with the professionalism, speed, and transparency that employees expect today. Our services include Global HR, Compensation/Benefits, Employee Development, as well as outsourced management of the full spectrum of HR needs. We are your offsite HR department.
Many Centum clients are dealing with the demands of an international business. Local employees and international assignees have their own needs, expectations, and compliance requirements. With years of experience doing business around the country, Centum helps clients implement the right solutions and find the right mix between corporate standardization and local customization.
Our HR services include:
HR Strategy
Compensation/Benefits
Employee Development
HR Operations
Applicant tracking
On boarding
Education/ Skill tracking
Performance Appraisals
Reporting
Time and Attendance
Vacation/ Time off tracking
Employee Communications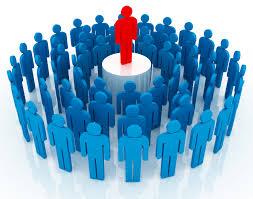 There are many reasons that you might decide human resource outsourcing is worth your time. Whether you're noticing that your HR employees have to work ten hour days to stay ahead or if you're experiencing a drop in productivity that your think human resource outsourcing could help, there's no question that human resource outsourcing can provide real benefits to your company.
Benefits that come from HRO:
It can save your company big bucks by letting you avoid hiring multiple people to fill various tasks
 Using HRO to handle different aspects of your business will be much cheaper than adding new employees to the HR department
Your business suddenly faces an influx of information that needs to be processed, for example, you can use HRO to deal with these sudden needs and allow your HR workers to keep focusing on the efforts that have made your company what it is today
It is a great way to ensure that even if you lose an employee your company's core functions don't suffer
Instead of scrambling to replace an employee and trying to manage without them, it allows you to fill the position properly without worrying about other issues
Interested in HR Business Process Outsourcing ? Click here..